Restaurant
New restaurant in Konstancin-Jeziorna
Located on the ground floor, our restaurant has a large ground-level terrace with a view of the Spa Park. Thoughtful interior design combines the modern character of EVA Park with an intimate atmosphere, suitable for social meetings. In addition to the main hall, the restaurant also has a comfortable VIP area, which is recommended for business meetings or functions.
The most important advantage of our restaurant, however, is food – when composing the menu, our chef drew inspiration from both international and Polish cuisine, presenting traditional flavors in an intriguing, refined way.
With our commitment to elegance and excellence inspired by nature we are proud to use top of the line produce sourced directly from local producers in the region.
Open daily: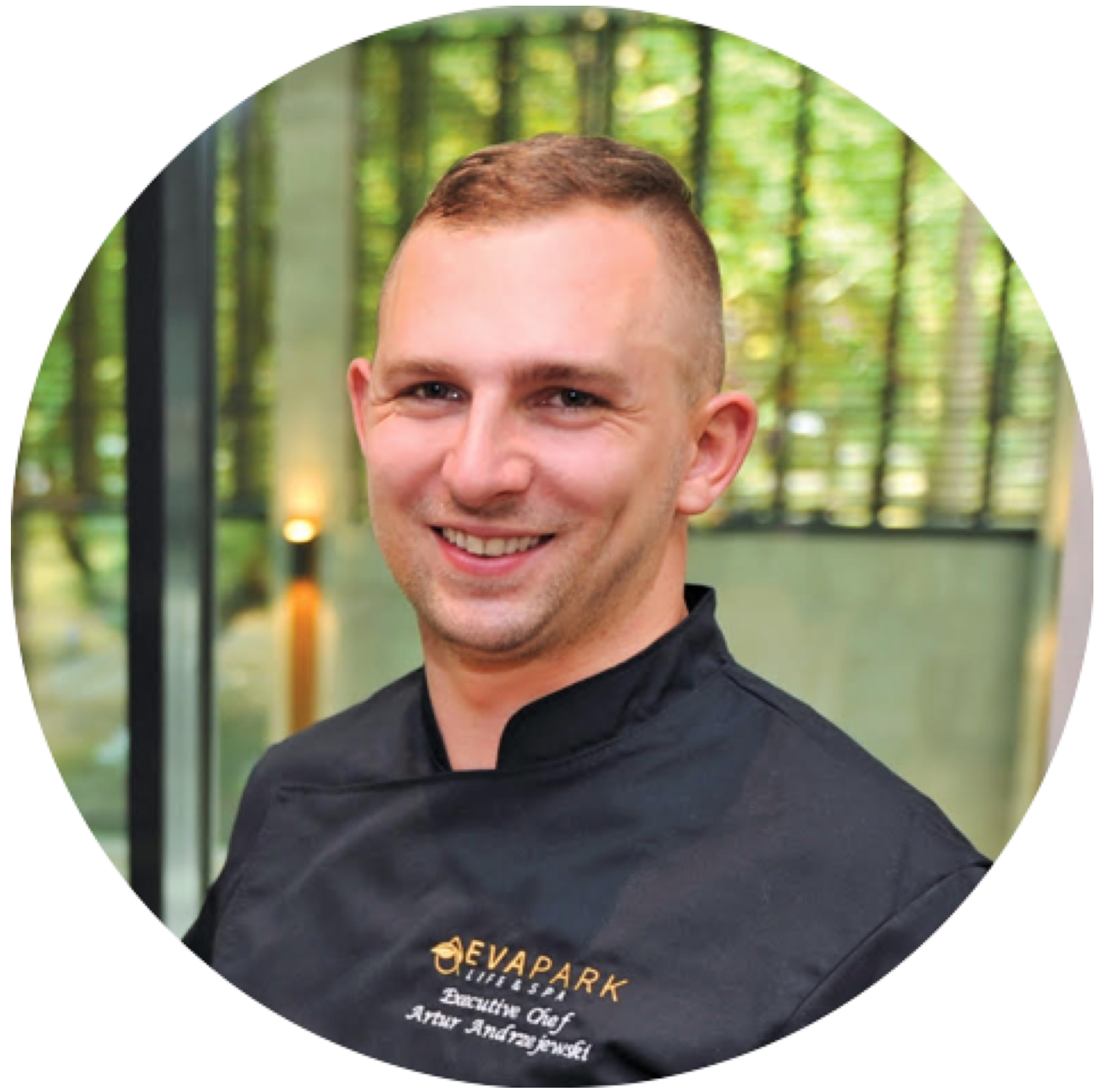 Chef,
Artur Andrzejewski