Welcome to EVA Park Life & SPA
EVA Park Life & SPA is a fully equipped facility with a comfortable accommodation, recreation and business base. Located in Konstancin-Jeziorna, just 20 km from Warsaw, it is a modern alternative to standard spa facilities. 
Rooms and suites
We offer our guests 36 comfortable and functional rooms, including: 29 doubles, 5 singles and 2 suites.
The interiors are are-conditioned, with Wi-Fi access, and modern and elegant decorations, ensuring exceptional comfort. Warm, natural colours of the rooms harmonize with the beautiful surroundings of the Spa Park. All rooms and suites have got an en-suite bathroom. Mineral water and toiletries are provided for use by hotel guests.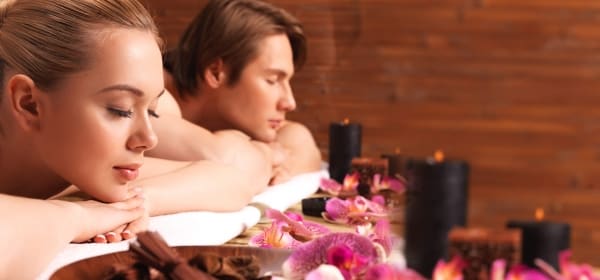 EVA Park Life & SPA is an ideal place for relaxation, combined with beauty care. You can take advantage of our wide range of SPA treatments, using the health-restoring qualities of brine, but also the latest achievements of cosmetology. Our comprehensive offer includes body shaping treatments, specialist face and body care, massages, as well as biological regeneration.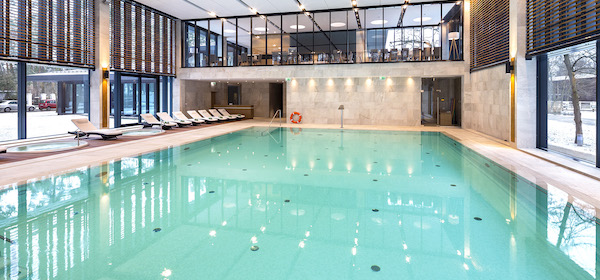 Wellness Zone at EVA Park Life & SPA is an excellent complement to our accommodation and recreation offer. Our brine pool is filled with chloride-potassium-iodium water with mineralization of 75g/dm3 and a staring temperature of 35°C. It is sourced from the "Warszawa IG" spring located in the "Konstancin" boring area at the depth of 1,750 metres.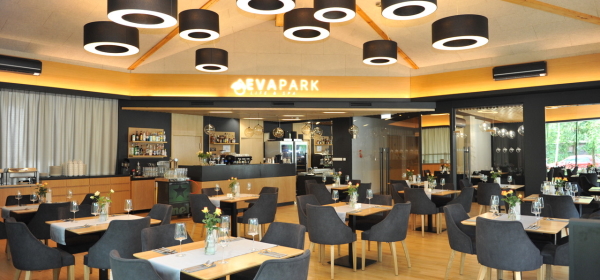 Located on the ground floor, our restaurant has a large ground-level terrace with a view of the Spa Park. Thoughtful interior design combines the modern character of EVA Park with an intimate atmosphere, suitable for social meetings. With our commitment to elegance and excellence inspired by nature we are proud to use top of the line produce sourced directly from local producers in the region.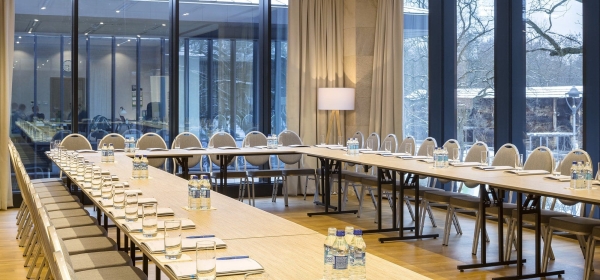 EVA Park Life & SPA offers four conference rooms which can be individually arranged. The biggest room can be divided into two smaller ones using movable partition walls. We can therefore host not only your conferences, company events, training sessions and workshops for multiple participants, but also smaller-scale events like management or board meetings off the company premises.